Grow Some Balls [mobile game]
Grow Some Balls (Stuck Pixel Inc) is a fun and simple game built for iOS and Android handheld devices. Worked closely with a lead creative and a game developer, my role was to create main object (balls) and GUI & UI design.
Selected colors for balls to be changed by its stage & its size.
Game interface examples.

Screen space difference comparison for different version of iPhones.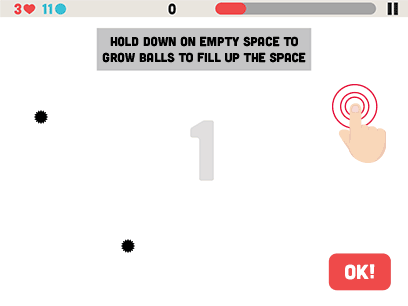 Simple GIF demonstration to show how tutorial would flow.
Campaign design for the game.
Game is available at Google Play: Download